Tomi Weber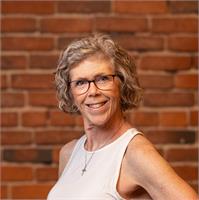 Tomi Weber is a 1979 graduate from Marshall University and is a partner in the Huntington accounting firm of Hess, Stewart & Campbell. She has been an avid fitness fanatic for over 40 years. She is an avid tennis player and runner. She fell in love with indoor cycling as a complement to her current fitness regimen, and loves that anyone (all ages, shapes and sizes) can participate. She's been married to Phil for 35 years and has two children, Matt and Catherine.
Tomi Weber instructs the following:
This 45-minute cycling class combines high-energy music with a dynamic workout that will energize your mind, body and spirit. In this class, you will find not only high-intensity cardio but you will experience upper body strength training and ride-to-the-rhythm choreography. Set your intention, unleash your inner power and ride, climb, sprint through the journey ahead.