Laura Dixon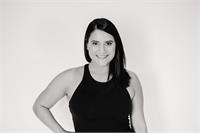 Laura Halphen Dixon is a native to Baton Rouge, La. She moved to Huntington, WV in 2012 to help open & operate her husbands local restaurant, Christopher's Eats. She has a Bachelor's Degree in business from SELU & recently graduated Brown Dog Yoga 200 hour yoga teacher training program. Laura began her yoga journey as a child, attending local classes with her mother. Laura enjoys quality time with her friends, family & dog, Jameson. Her mission is to promote non-judgment & non-attachment through her powerful, heartfelt, authentic teaching style and compassion-centered philosophy, while of course, having fun & reaching goals!
Laura Dixon instructs the following:
Our Heated BDY Barre Class is just as amazing as BDY Barre, but is performed in a heated room of 80-84 degrees for an increased metabolic burn. Heated BDY Barre fuses elements of Yoga, Pilates, and Ballet into a total body workout that will change your body and get results.




This all-levels class will awaken you in mind, body and spirit, with yoga postures, guided meditation, and powerful intention. This flow-style class will help you build strength, increase flexibility and find focus. Moderately-paced and open to everyone, this one-hour class allows students to learn the fundamental yoga postures and principles that create a successful and effective yoga practice.