Valerie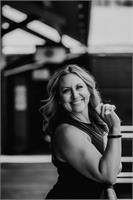 In addition to teaching vinyasa flow yoga, Valerie is one of the BDY Barre instructors. She grew up taking ballet, tap, jazz, and baton in Cross Lanes, WV for 16 years. She continued her love for dance in college where she was the Feature Twirler for Marshall University. After graduation with her bachelor's degree, Valerie continued to train the Marshall Majorettes and Twirlers as an assistant. Valerie completed her RYT-200 yoga teacher training with Anna Pittman of Breathing Space and completed her RYT-300 Advanced Teacher Training Program at Brown Dog Yoga.
Valerie instructs the following:
This warm flow yoga class is a great way to build a consistent and strong yoga practice. Gently heated to help open the body- gently guided to help open the mind -all levels welcome!




This class will awaken you in mind, body and spirit, with strong and flowing postures, guided meditation, and powerful intention. This flow-style class will help you build strength, increase flexibility and find focus. Moderately-paced yet challenging, this one-hour class is all-levels allowing students to learn the fundamental postures and principles that create a successful and effective yoga practice.




This workout is a uniquely fun, high-energy group fitness experience, which fuses exercise techniques from yoga, pilates, and cardio-sculpt to tone your whole body without adding bulk, burn lots of calories along the way. This class will alternate deep muscle-toning movements along with cardio intervals.