Rich Mailloux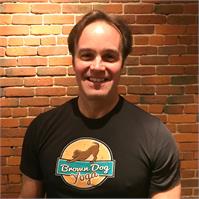 Rich Mailloux began practicing yoga in 2010 with his wife, Katrina. He immediately saw changes in his overall fitness, becoming stronger, faster and more flexible. Although a busy physician, he became hooked and embarked upon the yoga teacher training program. Rich currently teaches students at the MU Recreation Center and at BDY, and he embraces an approach which appeals to those who consider themselves "inflexible" in both mind and body. Rich is the Co-Director of the Brown Dog Yoga RYT-200 hour Teacher Training Program. Whether your an avid fitness enthusiast, or want to embrace a different approach to wellness, Rich has your prescription.
Rich Mailloux instructs the following:
This heated class is designed to spark the creative energy within in each of us. The practices link the movement of the body with the power of the breath. The class is available to all, with modifications and variations of poses offered throughout the class. The practices build core strength, improve flexibility, increase the body's energy, and calm the mind by focusing on the present moment and breath. Temperature is between 86-90 degrees. A towel and water are recommended.




This special journey trains the mind, breath and body in a one-hour cycling and yoga experience. Spend 30 minutes on an intense and powerful bike ride to enliven the heart. Move to the mat for a 30 minute vibrant yoga flow and cool down to balance the body and calm the mind. The result is the perfect blend of bliss.




This 45-minute cycling class combines high-energy music with a dynamic workout that will energize your mind, body and spirit. In this class, you will find not only high-intensity cardio but you will experience upper body strength training and ride-to-the-rhythm choreography. Set your intention, unleash your inner power and ride, climb, sprint through the journey ahead.