Rich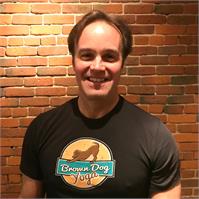 Rich Mailloux began practicing yoga in 2010 with his wife, Katrina. He immediately saw changes in his overall fitness, becoming stronger, faster and more flexible. Although a busy physician, he became hooked and embarked upon the yoga teacher training program. Rich currently teaches students at the MU Recreation Center and at BDY, and he embraces an approach which appeals to those who consider themselves "inflexible" in both mind and body. Rich is the Co-Director of the Brown Dog Yoga RYT-200 hour Teacher Training Program. Whether your an avid fitness enthusiast, or want to embrace a different approach to wellness, Rich has your prescription.
Rich instructs the following:
This power-packed vinyasa (flow) class is designed for those who are willing to explore their practice in a deep and innovative way. Sequences in Heated Flow focus on building and engaging your core strength to support you in more advanced postures and move you more safely from one pose to the next. In addition, mantra, meditation and sound therapy will be an integral part of class. A towel and water are recommended.




This special journey trains the mind, breath and body in a one-hour cycling and yoga experience. Spend 30 minutes on an intense and powerful bike ride to enliven the heart. Move to the mat for a 30 minute vibrant yoga flow and cool down to balance the body and calm the mind. The result is the perfect blend of bliss.